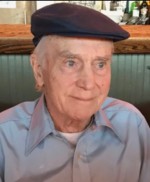 Howard Melco
November 24, 2019
Howard D. Melco age 86 of Delano passed away on Sunday, November 24, 2019. He was preceded in death by his children Debbie and Michael; as well as his mother Evelyn.  He is survived by his children Steven (Heather), Robert (Lynn), Wendy, Howard; 8 grandchildren: Alyssa (Brad), Ashley, Skiler, Lilia, Michael, Matthew, Madison, Megan; sister Marie Crea; as well as many nieces, nephews, cousins and friends.
Private family services were held at the Delano Public Cemetery in Delano, Minnesota.
A complete obituary will appear here shortly.