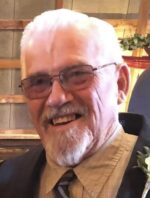 Larry James Scherber
April 27, 2021
Larry James Scherber, age 80 of Hollywood Township, Watertown, Minnesota passed away on April 27, 2021.
A Memorial Service will be held at 11 AM on Thursday, July 8, 2021 at Zion Lutheran Church in Buffalo, Minnesota.
A full obituary will be posted at a later date.