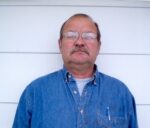 Richard Joseph Utsch
January 27, 2022
Richard Joseph Utsch, "Dick" age 72 of New Richmond, Wisconsin, formerly of Delano, Minnesota passed away on Thursday, January 27, 2022 after complications from a fall.  He was born December 14, 1949 to Alcuin and Lucille (Stalberger) Utsch in St. Cloud, Minnesota.
Dick grew up in St. Joseph, Minnesota and graduated from Delano High School in 1967.  He enlisted in the Army and served until his Honorable Discharge in March of 1970.  Richard was united in marriage to Debbie Beyer in 1974 and they made their home Maple Plain, Minnesota.
Richard was a loving husband, father, grandfather, brother, uncle and friend.  He enjoyed spending time with family and friends.  Richard and Debbie retired and built their dream home out in the country in Wisconsin to be able to spend time together and enjoy being close to the grandchildren.
Richard was preceded in death by his parents Alcuin and Lucille Utsch; infant brother and brother Joseph "Butch"; father-in-law Arling Beyer and a brother-in-law Gary Beyer. He is survived by his wife of 48 years, Debbie; children Nichole "Nikki" (Tim) Neu, Nathan (Jill) Utsch; grandchildren Triton and Teagan Utsch; siblings Marge (Lenny) Laudenbach, Pat (Glen) Stalboerger, Joan (Bill) Graunke, Jeanne (Bob) Kosower, Deb (Lee) Pfrogner, Steve Utsch, Al Utsch; brother-in-law Jeff (Randy) Beyer; as well as many nieces, nephews, cousins and friends.
Funeral services were held on Monday, February 7, 2022 at 3 p.m. at the Iten Funeral Chapel in Delano, Minnesota.  Visitation took place from 1 to 3 p.m. on Monday at the funeral home prior to the service.  Interment with military honors in the Ft. Snelling National Cemetery in Minneapolis, Minnesota.
The funeral service was live-streamed through the link provided below: