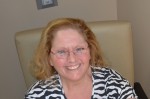 Susan Rasset
April 26, 2020
Susan Carol Rasset age 64 of Rockford, passed away peacefully at her home on Sunday, April 26, 2020 surrounded by her family that she loved and adored. She was born July 14, 1955 to Eugene E. and Muriel A. (Hutchins) Failor in Minneapolis, Minnesota.
Susan was a loving wife, mother, sister, aunt, grandmother and friend. She enjoyed spending time with her family, especially her grandchildren. Her smile was the brightest when she was around them. She was an avid shopper, the best at finding great deals, always for everyone else first. Susan's smile lit up the room, and her kindness filled your heart. She left every event or conversation with an "I love you" and a kiss.
Susan was preceded in death by her parents Eugene and Muriel Failor, and her brother David Failor. She is survived by her husband Bruce of 33 years; children Richard (Jennifer) Jerde and Rachel Halberg; grandchildren Rebecca, Tyler, Nicholas, Kailey Halberg and Jace, Jovey Jerde; brothers Danny (Sue) Failor, Mike Failor, Steve Failor, Mark (Cheryl) Failor. She had many nieces and nephews.
A private graveside service will be held on Friday, May 1, 2020 at Calvary Cemetery in Delano, Minnesota. We encourage you to share your condolences on Susan's guestbook for her family to enjoy and remember: https://everloved.com/life-of/susan-rasset/