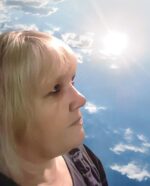 Alayne C. Kuchenmeister
September 4th, 2022
Alayne Carol (Anderson) Kuchenmeister, age 67 of Montrose, formerly of Buffalo, and lived in the surrounding area most of her life. Alayne passed away peacefully on Sunday, September 4th, 2022, with her family by her side. She was born on October 21st, 1954 to Floyd and Carol (Klatt) Anderson.
Alayne loved her family, and they always came first. She raised six children on her own and provided a safe environment for them to flourish. Alayne had a big heart; she would help anyone. Her memory as a school bus driver, taxi/sober cab driver, and caregiver will live on with many.
She was preceded in death by her parents; sisters, Collette Anderson, Lola Anderson.
Alayne is survived by her children Terra (Jamie) Mctighe, Gary Kuchenmeister (Nicole), Derek Kuchenmeister, Kyle (Danielle) Kuchemeister, Kacey Eckerman, Willie (Gabrielle) Eckerman ; 17 Grandchildren; 3 great-grandchildren; siblings Brent (Edith) Anderson, Doren (Hayley) Anderson, Daneille Dalbec (Ed).
Memorial Service was at 1:30 pm on Saturday, September 17th, 2022, at the Iten Funeral Chapel in Delano, Minnesota. A gathering was held from 12:30-1:30 prior to the service. A social gathering of friends and family followed the service at the Ugly Bar in Montrose, Minnesota. Inurnment will take place at a later date.
The family would like to extend a special thank you to the Anonymous donor and to the Ugly Bar for their very generous support to the family.