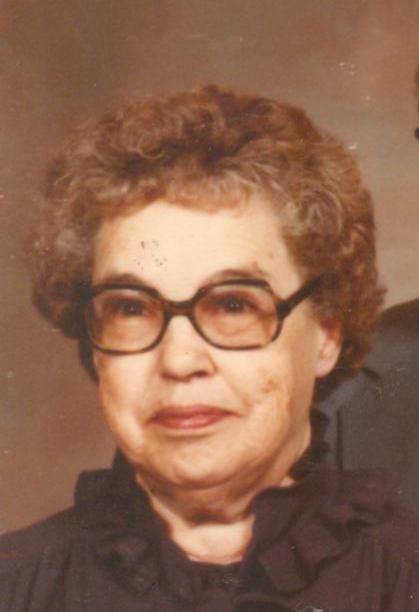 Anne B. Czech age 95 of Delano passed away on Friday, October 5, 2012 at the Park River Estates Care Center in Coon Rapids, Minnesota. She was born December 10, 1916 to Frank and Ella (McNeely) Bronder in Woodland Township, Minnesota.
Anne attended and graduated from Montrose High School. She was a lifelong resident of the Delano area and a lifelong member of St. Mary of Czestochowa Catholic Church. Anne was active in her church when she was able and loved being a part of church community. She loved gardening, sewing and spending time with her family, especially her grandchildren and great grandchildren. Anne was a homemaker who worked outside of the home, being employed at Green Giant and the Delano Flower Farm.
Anne was preceded in death by her husband Valentine "Val"; siblings John, Leo and Joe Bronder, Emily Vossen, Margaret Babatz, Mary Janikula; and a son-in-law Marlyn Tonsberg. She is survived by her daughters Delores Tonsberg, Barbara (Donald) Berens, Shirley (Gordon) Marquette, Sandra (Bruce) Ostenson, Linda Czech, Rita (Paul) Christiansen; 16 grandchildren; 22 great grandchildren.
Mass of Christian Burial was held on Wednesday, October 10, 2012 at 11 a.m. at St. Mary of Czestochowa Catholic Church in Delano, Minnesota. Interment was in the church cemetery.