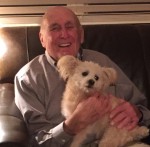 Arthur Monchamp
April 25, 2019
Arthur Dennis Monchamp Jr. age 86 of Delano passed away on Thursday, April 25, 2019. He was born January 1, 1933 to Arthur and Betty (Olson) Monchamp Sr. in Minneapolis, Minnesota.
Dennis retired from Bell Telephone and Methodist Hospital.
He is survived by his wife of 61 years Glee; children Lori Radwan, David (Julie) Monchamp, Amy (Bob) Ewing, Ryan (Kristin) Schwerin; 5 grandchildren: Monte, Mason and Megan Monchamp, Hannah and Jake Ewing.
Memorial services will take place at a later date.