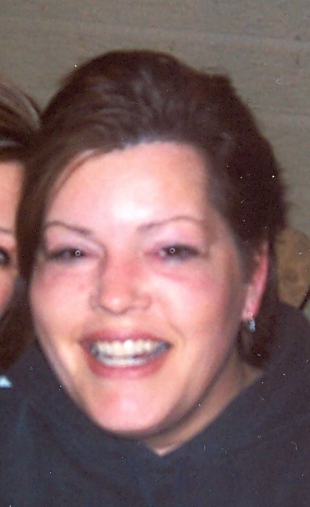 Becky Raquel Hokkanen
6/16/2011
Becky Raquel Hokkanen age 43 of Delano passed away after a courageous battle with cancer on Thursday, June 16, 2011 at the North Memorial Medical Center in Robbinsdale, Minnesota. She was born June 14, 1968 to mother Bonnie J. Brandenburg and Steven J. Brust in Robbinsdale, Minnesota.
Becky was a loving mother, who loved life and cherished her time with family and friends. She was an avid horse person early in life and kept that passion in her heart.
Becky was preceded in death by her grandparents Herman and Grace Wendel and Jim and Sadie Brust.
She is survived by her children Brieanna (17), Stephanie (17) and Brandon (10); parents mother Bonnie (Mike) Brandenburg, Steve (Barb) Brust; siblings Jon (Nicki) Brandenburg, Sarah (Andy) Schumacher; as well as many aunts, uncles, cousins and friends.
Memorial services were held on Tuesday, June 21, 2011 at Light of Christ Lutheran Church in Delano, Minnesota. Rev. Lynn Seep and Rev. Jim Bledsaw officiated at the services with inurnment in the Delano Public Cemetery.