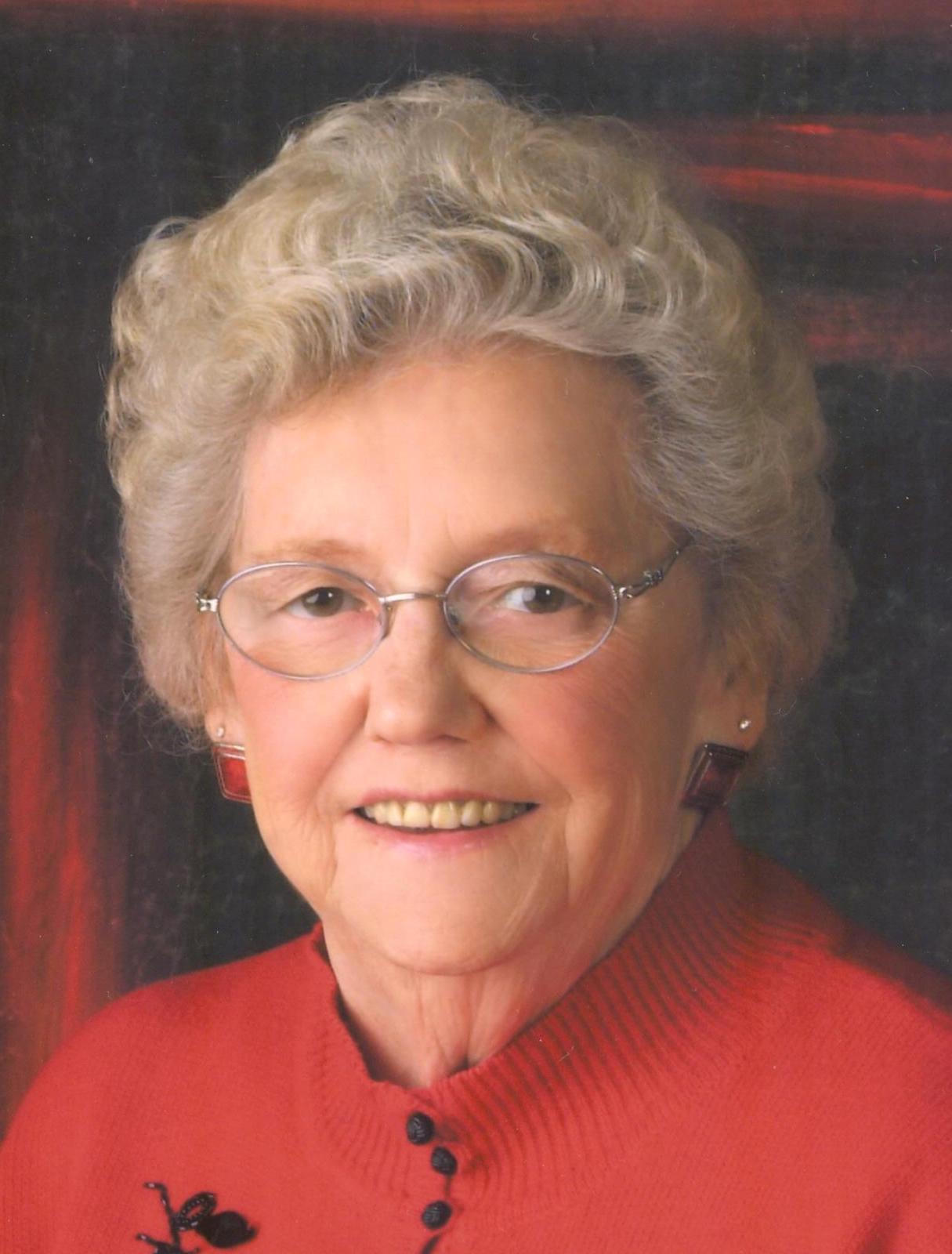 Elizabeth R. Alger "Betty" age 83 of Delano lost her battle with congestive heart failure on Tuesday, March 19, 2013 at the Ridgeview Medical Center in Waconia. She was born June 20, 1929 to Martin and Florence (Dalbec) McCalpin in Waverly, Minnesota.
Betty was preceded in death by her husband Loren; daughter Cheryl Fuller; and a son-in-law Dennis Meyer. She is survived by her children Lee (Evelyn) Alger, Craig (Chris) Alger, Linda Meyer, Dan (Sandy) Alger, Mark (Mary Kay) Alger, Shelly Reimer-Alger; 23 grandchildren; 26 great grandchildren; sister Gibber (Jim) Motzko; sisters-in-law Carol Strassburg and Madeline Lebovsky.
Mass of Christian Burial took place on Saturday, March 23, 2013 at 11 a.m. at St. Peter Catholic Church in Delano. Interment was in the St. Joseph Cemetery in Delano.
She was very well known in the community as an active member of the Delano American Legion Auxiliary, Delano Fire Ladies Auxiliary, the Delano Rosary Society and the Delano Catholic Community. She was more well-known by hundreds of Delano High School and Middle School students for 15 plus years as the caring and loving "Malt Lady." When Betty served her malts, she made sure that each malt was served with kindness and a smile. Many of the students even called her Grandma Betty as did many friends of the family, she was best known by most everyone as "Grandma Betty." She had a zest for life and a sense of humor that would make everyone fall in love with her the minute they met her.
She loved to dance and was involved in an adult dance class through her daughter's dance studio. Her costumes includes being dressed as a nun, a grandma that got run over by a reindeer, Comet the reindeer as well as many other characters that she thoroughly enjoyed and kept her young at heart. Another one of her many endeavors was being employed as a demo lady at the Coborn's grocery store in Delano. Her children knew she was a hard worker, but are not exactly sure how many samples she really demoed in one day. They did know that she probably had more conversations with the customers that were in the store then demos she sampled. Because, she knew and touched so many hearts that anyone that met her always had to stop and get a hug and a kiss from Grandma Betty. We love her and will miss her dearly.