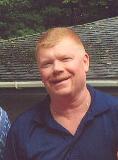 Bryan H. Miller
November 26, 2016
Bryan Herman Miller, age 58 of Maple Plain, passed away on Saturday, November 26, 2016 after a courageous battle with heart disease. He was born on November 3, 1958 in Cloquet, Minnesota to Glenn and Georgina (Schultz) Miller.
Bryan was a loving son, brother, uncle and friend to many. His gardens inspired more than a glance, and his dazzling light displays made many smile during the holiday season. He was a handyman that could fix just about anything and built fences with pride. He was an avid sports fan and enjoyed playing golf, fantasy football and watching the Vikings. He liked to dream and to take a chance with a dollar or two hoping to win the big one. Bryan's greatest source of joy was spending time with his nieces and nephews, spoiling them with treats and even taking the time to teach them a thing or two. He was a devoted caregiver, especially to his mother. Bryan liked to tease, often considering himself to be the "youngest" sibling even though his "twin" brother was 12 years younger.
Bryan was preceded in death by his grandparents, his father Glenn; his sister Janice Ralidak and niece Justina Anderson. He is survived by his mother Georgina; siblings Kathleen Van Liere, Sharon Miller (Ron Ralidak) and Jeff (Michelle) Miller; nieces and nephews Adam and Alicia Van Liere, Jennifer Miller and Marissa, Justine, Cody and Cole Miller.
Memorial Service were held at 2 PM on Thursday, December 1, 2016 at Our Father's Lutheran Church, Rockford. A gathering of family and friends took place on Thursday, 1-2 PM prior to the service at the church.