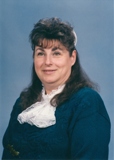 Carolyn Ann Hartneck
December 22, 2018
Our Lord called Carolyn Ann Hartneck, age 74 of Buffalo to home on Saturday, December 22, 2018. She was born on December 2, 1944 to Irving and Wally Dalbec in Watertown, Minnesota.
Carolyn was a loving mother, grandmother and sister who enjoyed embroidering and baking cookies.
Carolyn was preceded in death by her parents and a brother Walter. She is survived by her daughters Sandy (Leon) Pouliot and Jackie (Jim) Honebrink; grandsons Eric, Cole and Wyatt Pouliot; siblings Sharon Saari, Charlotte LaPlant, Virgil "Butch" Dalbec, Tom (Vickie) Dalbec, Marion Bryant and Barb Breingan; many nieces, nephews, cousins and friends.
Mass of Christian Burial was held at 11 AM on Friday, December 28, 2018 at St. Francis Xavier Catholic Church in Buffalo. Visitation was Friday, 10-11 AM, prior to the Mass at the church. Private family Interment was at St. Joseph Catholic Cemetery in Delano.
In lieu of flowers, memorials preferred.