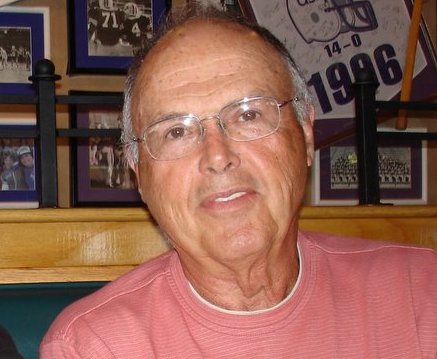 Charles Daggett
11/6/2012
Charles M. Daggett age 74 of Watertown passed away on Tuesday, November 6, 2012 at his home in Watertown. He was born October 24, 1938 to Harley and Sylva (McNurlin) Daggett in Sebeka, Minnesota.
Charles was a loving husband, father, grandfather, great grandfather and friend to many.
Charles was preceded in death by his parents Harley and Sylva Daggett; and his son Charles Daggett. He is survived by his wife Jan; children Susan Daggett, Peter (Wendy) Daggett, Pat (Suzanne) Daggett; 6 grandchildren: Emily (Phil) Sendelbach, Sam Daggett, Dustin Daggett, Conrad Daggett, Thomas Daggett, Corrin Daggett; 3 great grandchildren: Hallie Sendelbach, Charlie Sendelbach and Benjamin Sendelbach; as well as his sister Aurora Boyer from Sioux Falls, SD.
Charles attended school in Detroit Lakes and graduated from Minneapolis North. After graduation he enlisted in the Marines. He earned his undergraduate degree from Augsburg College and his graduate degree from Mankato State University. Charles was a wrestler in high school, in the marines, in college, and coached at Watertown. He was a teacher at Minneapolis schools, Minneapolis Technical College, and finished his career as the IT Director at Crown College.
His hobbies included his hobby farm, playing tennis, and serving as the national registrar and webmaster for the Dexter Cattle Association.
Charles attended Watertown Evangelical Free Church for more than 40 years where he served in many roles.
Memorial services were held on Monday, November 12, 2012 at 2 p.m. at Watertown Evangelical Free Church in Watertown, Minnesota. Memorials are preferred.