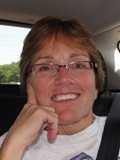 Cheri M. Shouts
January 14, 2018
Cheri Marie Shouts, age 60 of Delano, passed away on Sunday, January 14, 2018 after a courageous battle with cancer at her home surrounded by family. She was born on July 15, 1957 in Minneapolis, Minnesota to Charles and Sue (Cox) VanDeVere.
Cheri was a long-time employee of the Delano Schools District. She was united in marriage to Jerry Shouts on June 12, 1982 in Mankato, Minnesota. She was a loving wife, mother, grandmother, daughter, sister, aunt and friend. She enjoyed spending time with her family and playing with her grandchildren. She also enjoyed reading, gardening, cooking, taking road trips, swimming, outdoor activities, southern food, and all animals.
Cheri was preceded in death by her father Charles (Bud). She is survived by her husband of 36 years, Jerry; son Chris (Kari) Shouts; daughter Carly (Matt) Linden; grandchildren Bradley, Annabelle, and Charlie; mother Sue VanDeVere; brother Steve (Sara) VanDeVere; sister Renee Joy; many nieces, nephews, other relatives and friends.
A Celebration of Life was held on Saturday, January 27, 2018 from 1-4 PM at TowerLight Senior Living Center, 3601 Wooddale Ave S. St. Louis Park, MN 55416. In lieu of flowers, memorials preferred to either The American Cancer Society or charity of donor's choice.