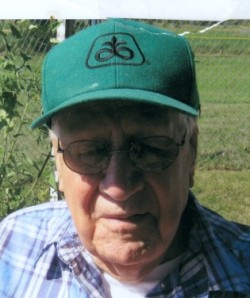 Chester Morin
April 22, 2016
Chester L. Morin age 93 of Delano, formerly of Hamel passed away on Friday, April 22, 2016 at the Golden Living Center in Delano, Minnesota. He was born November 19, 1922 to Magerick and Amanda (Dery) Morin in Hamel, Minnesota.
Chester was an accomplished gardner. He loved to fish and compete in games of chance. He was known for always having a new car and keeping it immaculate.
Chester was preceded in death by his parents; siblings Virgil Morin, Esther Aurentz, Viola Martin, Clifford Morin, Lawrence Morin, Leo Morin, Mildred Barrett Loftus and Shirley Morin.
He is survived by many nieces and nephews.
Gathering/Visitation took place from 10 a.m. to 12 p.m. on Saturday, April 30, 2016 at the Iten Funeral Chapel in Delano, MN. Interment with military honors was at 1 p.m. on Saturday at the St. Jeanne de Chantel Cemetery in rural Corcoran.