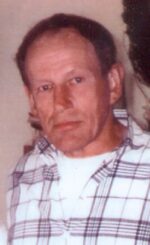 Clarence J. Nalewaya
January 12th, 2023
Clarence Joseph Nalewaya, "Clancy" age 80 of Delano, formerly of Robbinsdale passed away on Thursday, January 12, 2023. He was born March 19, 1942, to Joseph and Margaret (Polingo) Nalewaya in Woodland Township, Minnesota.
Clancy was a loving brother, uncle and friend. He loved to spend time in the outdoors, fishing and hunting. He was an avid Deer and Racoon hunter. He made his career as a union Plumber with Plumbers union #15, primarily working on the University of Minnesota campus. He was inducted in the Army in 1964 and was Honorably Discharged at the rank of SP5 (T) in September of 1966. Clancy was always a Ford Thunderbird man; he drove one his entire life.
He was preceded in death by his parents Joseph and Margaret Nalewaya; and a brother Marvin. He is survived by his siblings Marilyn Gates, Doris (Jim) Berneck, Ron (Elizabeth) Nalewaya.
Mass of Christian Burial was held at 11 a.m. on Saturday, January 21, 2023, at St. Mary of Czestochowa Catholic Church in Delano, Minnesota. Visitation took place in the church from 9 to 11 a.m. on Saturday prior to the Mass. Interment with military honors by the Delano American Legion Post #377 was in the St Mary of Czestochowa church cemetery.