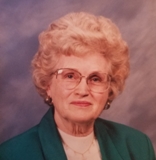 Colleen J. Hansen (Halvorson)
February 8, 2020
It is with great sadness we share the passing of our Mom, Colleen J. Hansen (Halvorson), 92 of Maple Plain on Saturday, February 8, 2020 at her home. She was preceded in death by her husband Dale, sister Joan Peterson and brother Gene Halvorson. She is survived by her children Gene (Joanne), Steve (Chris), Jeff (Julie), Robb and Carrie, Cathy (John) Zeglin; 5 grandchildren; 6 great grandchildren; 5 step great grandchildren; 1 great great granddaughter.
A special thank you to caretaker, best friend and "honorary daughter" Carrie Melius.
A Celebration of Life to be held at a later date.