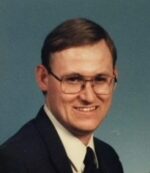 Darrell Latta
October 26, 2021
Darrell Scott Latta age 62 of Delano, Minnesota passed away on Tuesday, October 26, 2021. He was born on August 3, 1959 in Red Bud, Illinois to Darrell and Dolores Latta.
Darrell was a 1977 graduate of Mound High School. He enjoyed hunting, fishing, boating and collecting John Deere memorabilia.
Darrell was preceded in death by his mother Dolores Latta. He is survived by his daughters Ann Latta and Sarah Latta; his father Darrell Latta, his sister Debra Mackey, his niece Jennie Annett and his nephew Michael Mackey.
A memorial gathering of family and friends was held on Friday, November 19, 2021 from 3 to 5 p.m. at the Iten Funeral Chapel in Delano, Minnesota.
In lieu of flowers, any donations can be made to the National Alliance on Mental Illness (NAMI) Minnesota in memory of Darrell S. Latta