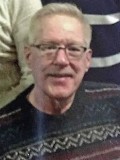 David A. Altendorf
January 5, 2018
David A. Altendorf, age 58, passed away on January 5, 2018 after enduring many illnesses. David recently was living in Mesa, AZ and formerly Minnetonka, MN.
David was preceded in death by his father Alfred and sister Nancy. He is survived by his mother Sylvia; brother Daniel (Lauri); sister Karen Ericksen; nieces and nephews Elizabeth (John), Robb (Christie), Tim, Molly, Isaac, Katrina, Taylor and Kelly; great nieces and nephews James, Evelyn, Karter, Ava Jo and Liam.
Mass of Christian Burial was held at 11:00 AM on Friday, February 16, 2018 at Holy Name of Jesus Catholic Church, Medina. Visitation was Friday from 10:00 – 11:00 AM prior to the Mass at the church. Inurnment was in the church cemetery.