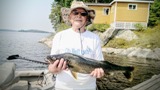 David J. Jacobs
August 9, 2016
David John Jacobs age 79 of Loretto, passed away on Tuesday, August 9, 2016. He was born July 15, 1937 to Lawrence and Dorothy (Snodgrass) Jacobs in Minneapolis, Minnesota.
David was a loving husband, dad and grandpa. He was a longtime postmaster in Loretto, Minnesota. He had a love for fishing and reading.
David was preceded in death by his parents Lawrence and Dorothy; siblings Judy, Dale and Larry. He is survived by his wife of 56 years Betty; children Kim (Mark) Laffrenzen, Todd (Melissa) Jacobs, Mark (Trish) Jacobs; 5 grandchildren; siblings Beverly Hamer, Jerome (Judy) Jacobs, Therese (Vince) Thellin.
Memorial Mass of Christian Burial was held at 11 a.m. on Tuesday, August 16, 2016 at Ss. Peter and Paul Catholic Church in Loretto, Minnesota. Gathering of family and friends took place from 4-8 p.m. on Monday at the Iten Funeral Home in Delano, Minnesota. Gathering will continue on Tuesday from 10-11 a.m. at the church prior to Mass.