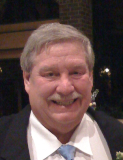 David L. Rogne
June 7, 2017
David L. Rogne, age 64 of Watertown, passed away at his home on Wednesday, June 7, 2017 after a courageous battle with multiple health issues. He was born on July 13, 1952 in Minneapolis, Minnesota to Levi and Zetta (Keesling) Rogne.
Dave graduated from Minnetonka High School and pursued a Machining Degree at Dunwoody College of Technology in Minneapolis. He then went to work for Washington Scientific in Long Lake; eventually leaving to go work for Metro Transit.
Dave was a proud Metro Transit Operator for 22½ years. He was a member of the ATU Local #1005. He was a loving father, grandfather, brother, uncle and friend. He had a good sense of humor. Dave enjoyed fishing and going to Canterbury Park to watch horse racing. He also enjoyed attending the grandchildren's events, especially sporting events.
Dave was preceded in death by his parents and beloved wife of 40 years, Linda. He is survived by sons Trace (Becky)Hansen, Ross (Allison) Hansen, Heath (Tennille) Hansen, Shane (Shari) Hansen, Reed (Nicole) Rogne; grandchildren Addison Rogne, Wyatt Hansen, Connor Rogne, Ethan Hansen; sisters Barb Rogne, Kris Rogne, Karen Rogne, Mary (Matthew) Skinner; mother-in-law Beverly Hewitt; brothers-in-law Steven (Judy) Hewitt, Mark (Renee) Hewitt; nieces and nephews.
Memorial Service was held at 2 PM on Tuesday, June 13, 2017 at Trinity Lutheran Church, Watertown. Gathering of family and friends took place from 1-2 PM prior to the service Tuesday at the church. Inurnment was in the Watertown Public Cemetery.