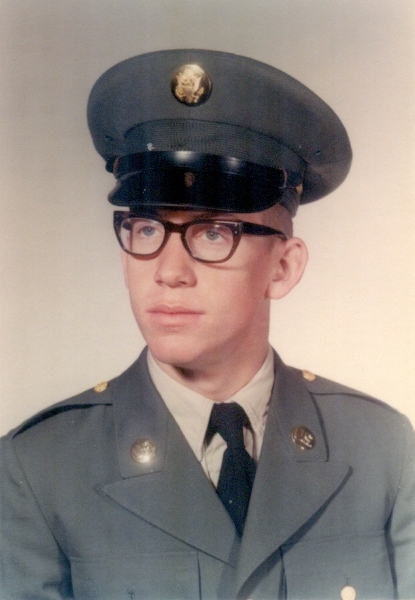 David John Reuter age 69 of Watertown passed away on Saturday, September 13, 2014. He was born May 31, 1945 to Jack and Irene Reuter in Alexandria, Minnesota.
David was a graduate of Jefferson High School and attended Willmar Community College and St. Cloud State University studying Drama. On January 4, 1967 he was drafted into the Army, achieved the rank of Sergeant and was Honorably Discharged in December of 1968.
David was very helpful, sociable, and loved his grandchildren. He owned and operated Dave's Upholstery and was a member of the Knights of Columbus. In later years he developed a passion for fishing.
He was preceded in death by his father Jack Reuter, mother and step-father Irene and Herb Thomas. David is survived by his wife Wendy Reuter; daughters Melissa Reuter, Hanni (John) Pulley; 4 grandchildren: Scott, Leah, Jackson, and Titus; brother Harold Reuter and sister Joann (Darrell) Meyer; as well as nieces, nephews, other family members and friends.
Memorial Mass of Christian Burial was held on Wednesday, September 24, 2014 at 10:30 a.m. at Immaculate Conception Catholic Church in Watertown, Minnesota. Inurnment with military honors was at Ft. Snelling National Cemetery in Minneapolis, Minnesota at 2 p.m. on Wednesday, September 24, 2014.