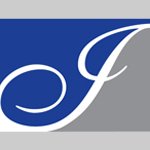 Dean J. Cebulla
December 25, 2021
Dean John Cebulla age 53 of Watertown passed away on December 25, 2021.  He was born October 23, 1968 to Raymond and Joan (Milschewsky) Cebulla in Watertown, Minnesota.
Dean attended and graduated from Orono High School in 1987.  He loved to spend time in the outdoors, whether riding bike, hunting, fishing or snowmobiling.  Hunting and fishing with family was a tradition and something to look forward to.  He was active in the snowmobile racing community.  He enjoyed spending time with his friends working on the machines.
Dean was preceded in death by his grandparents Ray and Agnes (Nagle) Cebulla, Alfred and LuEllen (Christensen) Milschewsky; uncle Richard Carlson.  He is survived by his parents Ray and Joan Cebulla; aunts Mary Lou Carlson and Joann Bielke.
Memorial service was held at 11 a.m. on Friday, December 31, 2021 at the Iten Funeral Chapel in Delano, Minnesota.    Gathering of family and friends was 1 hour prior to the services from 10 to 11 a.m. on Friday at the funeral home.