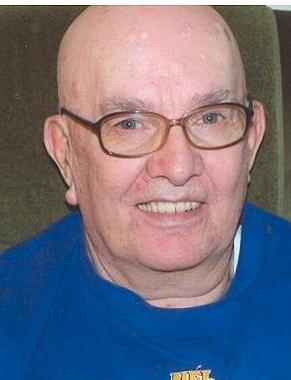 Dennis S. Quale age 77 of Delano passed away unexpectedly Thursday, February 27, 2014 at the Ridgeview Medical Center in Waconia. He was born April 26, 1936 to Albert and Thelma (Arneson) Quale in Murdock, Minnesota.
Dennis was united in marriage on January 2, 1960 to Verna Marie Salmela in Minneapolis, Minnesota. He was a longtime cement contractor, running Dennis Quale Concrete for many years. He served in the Marine Corps from 1955 to 1959 being honorably discharged at the rank of sergeant.
When he was not playing computer casino games, Dennis loved to play cards and shake dice with his wife and many others over the years. His competitive nature recently led to a renewed passion for euchre tournaments. The one thing Dennis especially loved, was spending time with his family. Whether it be teaching his grandchildren to drive or attending cousins' breakfasts, he made time for everyone.
Dennis is survived by the love of his life and wife of 54 years, Verna; daughters Robin (Tony) Rousseau, LeeAnn Oberaigner (Troy Sandin); grandchildren Brittany Oberaigner (Mikel Pitan), Kelli Oberaigner (Todd Kurtz), Ryan Quale, Kami Oberaigner (Seth Schnell), Connie Oberaigner; great grandchild Lauren Pitan; brother James (Danny Setio). He was preceded in death by his parents Albert and Thelma; an infant daughter Penny; and brothers Stanley and Glenn, and a sister, Rae.
Memorial services were held on Saturday, March 1, 2014 at 4 p.m. at the Iten Funeral Home in Delano, Minnesota.