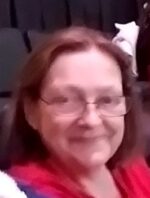 Diane A. Murphy
May 15, 2021
Diane Alyce Murphy, born Diane Alyce Timblin, was born to Myles and Anne Timblin on August 2, 1949 in Minneapolis, MN. She would spend part of her younger years growing up in the cities and be the oldest of six children.
Diane was a loving person to all, but especially to her children, grandchildren, and great grandchildren. Beyond that, she had many "bonus-kids" who called her Ma or Mom. She touched countless lives in so many ways that trying to encompass all is simply immeasurable. If you needed her, she was there.
Much of her adult life was spent working on the farm and raising her kids. She would later work for Luther Hopkins Honda until retirement in 2015. She was no stranger to hard work and was loved by many that she worked with and created long-standing relationships.
She loved bowling and spent many nights at several different bowling alleys; she didn't care which lanes she was on, as long as she was on one. She looked forward to her weekends away at State Bowling Tournaments and National Bowling Tournaments.
Diane was rarely seen without a Coke in her hand and her glasses on her head, where she would later wonder where she put her glasses. She was an avid napper and would often nod off within minutes of sitting down in her recliner and much to the frustration of her children, mid-conversation.
Diane passed away on Saturday, May 15, 2021 at the age of 71 surrounded by her children. She was preceded in death by Parents: Myles and Anne Timblin; Siblings: Myles (Butch) Timblin Jr., Susan Timblin, Catherine (Timblin) Bail; and Son-in-Law, Richard Schmidt.
She is survived by Children: Jason Murphy, Marie (Murphy) Lambrecht, Lisa Schmidt, and Sarah Denzer (E. James); Grandchildren: Ashley Jung (Chris), Taylor Bergquist (Fiancé Adam Erickson), Austin Murphy, Cory Schmidt (Fiancé McKenzie Kloeckl), Jessica Schmidt, Zachary Schmidt, Elizabeth Schmidt-Rasset, Teagan Schmidt-Rasset, Jacob Lambrecht, Cole Lambrecht, Grayson Denzer, and Kaden Denzer; Great-Grandchildren: Avery Lehn, Henry (Hank) Jung, Emma Olson, and Wyatt Erickson; Siblings: Trish (Gordy) Nygard, Jim (Patty) Timblin, Judy (Jerry) Hammer, and several nieces and nephews.
A Funeral Service was held at 11 AM on Monday, May 24, 2021 at the Parish of St. Maximilian Kolbe, St. Peter Campus in Delano. Visitation was on Sunday, from 3 – 7 PM with a 6:40 PM prayer service at the Iten Funeral Home in Delano. Visitation continued on Monday from 9:30-10:30 AM at the Iten Funeral Home prior to the Mass. Interment was in the St. Joseph Catholic Cemetery in Delano. A luncheon at the Delano American legion followed the interment.
Due to the unexpectedness of Diane's passing, the family respectfully requests memorials in lieu of flowers. Memorials and/or cards may be sent to : Sarah Denzer 10321 County Road 30 SW, Howard Lake, MN 55349.
The service was livestreamed through the link provided below: