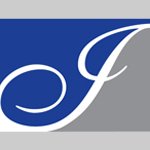 Dorothy F. Dalbec
12/28/2010
Dorothy F. Dalbec age 88 of Delano passed away on Tuesday, December 28, 2010 at the Ridgeview Medical Center in Waconia, Minnesota. She was born January 22, 1922 to Charles and Frances (Jaunich) Schaust in Franklin Township, Minnesota.
Dorothy was a loving mother, grandmother, great grandmother, sister and friend. She worked for the Delano Post Office for 23 ½ years, Meals on Wheels in the Delano area for 25 years, Counted the collection at St. Peter's for 25 years, chair of the Eucharistic ministers, greeter at the Blood bank and a longtime election judge.
Dorothy was preceded in death by her husband Russell; a sister Valeria Bernick and a brother-in-law Frederick Bernick.
She is survived by her sons and daughter-in-law James (Phylis) Dalbec and John Dalbec; 5 grandchildren and spouses: Rhonda (Adam) Dalbec, Troy (Kristy) Dalbec, Leah (Raymond) Hawley, Julie (Kevin) Froehlich, Brian (Ronica) Dalbec; 8 great grandchildren: Jeni, Nathan, Krista, Megan, Madison, Olivia, Rachel, Reid; and a brother Marvin Schaust.
Mass of Christian Burial was held on Friday, December 31, 2010 at 10 a.m. at St. Peter Catholic Church in Delano, Minnesota. Rev. Christopher Wenthe celebrated the Mass with interment in the Calvary Cemetery in Delano, Minnesota.