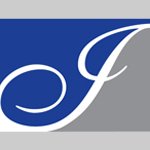 Edward (Ed) Scherman
April 2, 2022
Edward Joseph Scherman, "Ed" age 68 of Waverly passed away on Saturday, April 2, 2022. He was born July 8, 1953 to George and Helen (Herbst) Scherman in Watertown, Minnesota.
Ed grew up in Waverly, Minnesota and graduated from Holy Trinity High School in Winsted. He enjoyed spending time with his friends and family.
Ed was preceded in death by his parents George and Helen Scherman; brother, Larry Scherman, brother-in-law Dennis Lind.
He is survived by his sisters Margaret Lind and Mary (Ray) Fulks; as well as many nieces, nephews, cousins and friends.
Private Family services were held on Monday, April 11, 2022 at 10 a.m. at the Iten Funeral Chapel in Delano, Minnesota. Inurnment was in the St. Mary Cemetery in Waverly, Minnesota.