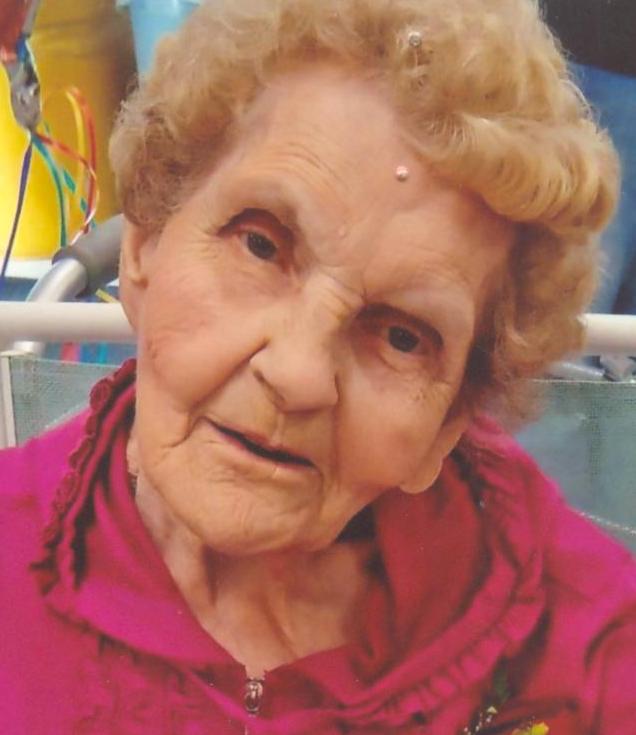 Elaine M. Probst age 91 of Waverly passed away on Friday, July 6, 2012 at the Park View Care Center in Buffalo, Minnesota. She was born October 16, 1920 to Anthony and Pauline (Hirsch) Matter in Delano, Minnesota.
Elaine was united in marriage on September 30, 1940 to George E. Probst at St. Peter Catholic Church in Delano, Minnesota. Elaine was a gardener and consummate grandmother. She enjoyed spending time with family, going on excursions to shop, going out to eat and socializing were things she loved most.
She was preceded in death by her husband George; and a son Kenneth. Elaine is survived by her children Gary (Mary) Probst, Judi Salonek, Craig (Mary) Probst, Tom (Vicky) Probst; 11 grandchildren; 22 great grandchildren.
Mass of Christian Burial was held on Tuesday, July 10, 2012 at 10:30 a.m. at the Church of St. Mary in Waverly, Minnesota. Rev. Kenneth O"Hotto celebrated the Mass with interment in the church cemetery.