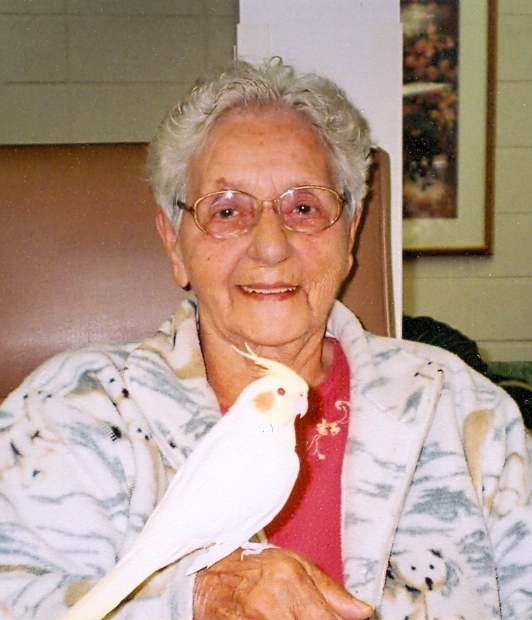 Elizabeth Mary Rippberger
3/5/2011
Elizabeth Mary Rippberger age 92 of Buffalo passed away on Saturday, March 5, 2011 at the Lakeridge Care Center in Buffalo, Minnesota. She was born May 18, 1918 to Henry and Anna (Schommer) Thielges in Browns Valley, Minnesota. A kind, loving, caring person who touched the lives of everyone she met.
Elizabeth was preceded in death by her husband Herman; a son Joseph; and brother Joe and Peter Thielges. She is survived by her children Mary (Larry) Rassatt, Florence (John) Lantto, Jim (Carol), Kathy (Butch) Motzko, Lucille (Milo) Ordorff, Rose (Randy) Hughes, David (Suzanne), Ed (Bonnie), Margaret (Ken) Justen, Betty (Ron) Nalewaya, Sheila (Jerry) Pearson; 35 grandchildren; 47 great grandchildren; 3 great great grandchildren; sisters Rose Mary Stermer, Mary Thielges, and Clara Cianci.
Mass of Christian Burial was held on Saturday, March 12, 2011 at 10:30 a.m. at the Church of St. Mary in Waverly, Minnesota. Rev. Timothy Cloutier celebrated the Mass with interment in the church cemetery. Casket bearers were Herman Pearson, Sarah Bodin, Angela Bauer, Melissa Farley, Peter Rippberger, Julie Moseng, Anthony Hughes, Mike Rippberger, Lynn Yasger, and Larry Rassatt Jr.