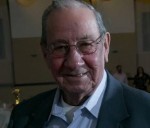 Ervin A. Wachman
September 28, 2019
Laborers Local #563
Ervin A. Wachman, age 81 of Delano passed away peacefully at the Ridgeview Medical Center in Waconia on Saturday, September 28, 2019 with his loving family by his side. He was born on April 8, 1938 to Raymond and Eleanora Wachman in St. Martin, MN. His family later moved to the Loretto area in 1951. 
 He was united in marriage to Darlene L. Minge on May 25, 1957 at St. Peter and Paul Catholic Church in Loretto. After moving to Delano in 1963, Erv and Darlene raised their five children together and spent the next 56 years in their beloved family home at 205 West Bridge Avenue. Even after all their years together, Erv still lovingly referred to Dar as his "beautiful bride."
 As the patriarch of the family Erv was very proud of each member and they were just as proud of him. He lead by example by instilling his incredible work ethic to his entire family. Erv was a life-long MN Twins fan and watched every single game, he loved beating most everyone at a game of euchre, he enjoyed 40 years of fishing trips to Canada, and he always had a hearty appetite for Dar's fabulous home cooked meals.
 He was a proud union laborer (#563) for 25 years but had to retire early in 1994 due to a shattered ankle accident that occurred while scrapping. Once recovered, he started his second career as "Scrappy/Scrap Iron Erv." He truly was the hardest working man his family knew.
Erv was preceded in death by his parents, his brother Walter and his sister Arlene. He is survived by his loving wife of 62 years, Darlene; children, Ervin Jr. (Shelly) Wachman, Clyde (Beth) Wachman, Juanita (Pete) Hayes, Mary (Patrick ) Yantes, and Jodi Solberg Wachman; grandchildren, Peter (Amanda) Wachman, Thomas Wachman, and Ellie Wachman, Ashley (Andy) Colberg, Abby (Coty) Cummings, Karli (Jon) Neilson, Chelsey Knop, and Chloe Knop, Samantha Yantes, Andrew (Brit) Solberg, Molly, Max and Maggie Hayes; and great grandchildren Parker Neilson, Katelyn, Kenna and Kyree Colberg.
 Erv is also survived by sisters Millie Arens, Betty (Duane) Schliinz, and Elaine Dorn; and many loving brother and sister in laws, nieces, nephews, and good, good friends. Erv was a loving husband, father, grandfather, great grandfather, brother, brother in law, and uncle. Erv will be deeply missed, loved and remembered by so many.
Mass of Christian Burial was held at 11 a.m. on Thursday, October 3rd.  St. Peter Catholic Church in Delano. Visitation took place Wednesday 4-7 pm with 7 p.m. Prayer Service. Visitation continued Thursday, 10-11 a.m. prior to Mass ALL at Martha's Hall of St. Peter Catholic Church.