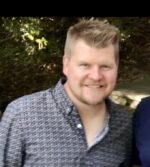 Gabe H. McKinley
July 1st, 2022
Gabe Harlan McKinley unexpectedly passed away on Friday, July 1, 2022. He was born December 29, 1981, to Steven and Cindy (Felker) McKinley in Waconia, Minnesota.
Gabe grew up in Delano and graduated from Delano High School in 2000. He had a gift for creating things with his hands and mind. He loved music, art, snowboarding, and helping others. He was a kind and loving soul.
Gabe was preceded in death by his grandparents Lola and Harlan Felker and Ruth and Francis McKinley. He is survived by his son Wyatt; (6 ½ yrs old), parents, mother Cindy McKinley, and father Steven McKinley; brother, Guy (Lori) McKinley, nieces, Madison, Morgan and Mya and sister,Gina McKinley;
A celebration of Gabe's life was held on August 7, 2022 from 11:00-2:00 at Riverside Park in Rockford MN.