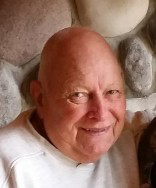 Gerald G. Reents
April 11, 2016
Gerald George Reents, "Jerry" age 80 of Delano passed away on Monday, April 11, 2016. He was born March 7, 1936 to George and Othelia "Tilly" (Nelson) Reents in Minneapolis, Minnesota.
Jerry was loved by all and will be missed by many. He had a love for life, including family, many friends and the animals. He spent the majority of his life caring for horses in the Ferrier business as well as working at the Ghermans Animal Hospital. He loved to farm, rodeos and spend time in the outdoors. He had a special place in his heart for his country, having served in the Army during the Korean War as a medic.
Jerry was preceded in death by his parents George and Tilly Reents; brothers Robert and Richard.
He is survived by his children Bradley (Renee) Reents, DeeDee Smith and fiancé Will Bastian, Denise (Gary) Packer, Mark Reents (Theresa Dale), Jim (Lori) Reents; many loving grandchildren; siblings George Reents, John (Sharon) Reents, Mitchel (Cindy) Reents, Elaine (Kevin) Lindberg; further survived by his soul mate Sharon Oberaigner; her children Scott Oberaigner, Sue (Dick) Gallus and families; sister-in-law Joann Reents; as well as many nieces, nephews, cousins and friends.
Celebration of life took place on Saturday, April 16, 2016 from 1 to 4 p.m. at the Delano American Legion Post, 200 Babcock Blvd, Delano. Inurnment was in Ft. Snelling National Cemetery in Minneapolis.