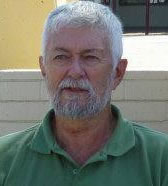 Glen M. Morrow
April 9, 2016
Glen M. Morrow, age 76, died suddenly of cardiac arrest at his home in Franklin Township, Delano, Minnesota on April 9, 2016.  A memorial open house will be held Sunday, May 22 from 1 to 5 PM at his daughter's home: 2639 Cardinal Way, Buffalo, MN  55313.  Memorials preferred to EAA Young Eagles, American Cancer Society, NRA, Friends of The 99s, or Tree of Hope.
Glen was the first son of Marvin and Charlotte (Spaulding) Morrow. His family moved from Shell Lake, WI to Columbia Heights, MN while he was in high school, where he lived for two years after graduating. Glen married his high school sweetheart, Elaine (Strehlow) Morrow in 1960, and in 1962, they moved to Mound, MN where they raised their daughter Carol (Glen believed in quality not quantity). After 12 years in Mound, they bought a 26 acre hobby farm in Franklin Township, south of Delano, where Glen enjoyed the beauty of nature and wildlife until he died.  Glen worked for G. H. Tennant Company for several years before progressing from volunteer policeman to Mound patrolman. He then served for over 30 years in the Hennepin County Sheriff's Office, retiring in 1995 as Lieutenant from the Communications Radio Tower in Golden Valley.  In the late 60's, he raced snowmobiles, finishing as International Champion, and enjoyed deer hunting in northern Minnesota and antelope hunting in Wyoming.
Glen was proud of his law enforcement service and everyone relied on him as the honest, caring cop. After retirement, for a few years each, he was a charter pilot for Wright Aero in Maple Lake, MN; drove semis for the former Heartland Hybrid of Cokato, MN; enjoyed volunteering with Habitat for Humanity on Wells Fargo projects and helping at the Pioneer Park in Annandale.  Glen's greatest joy was being chauffeur for his grandkids, moving them to/from home, college, and their new homes; making wood furniture for them, teaching them to shoot, listening to their challenges and successes, and taking them for airplane rides. His passion was sharing his love of flight as EAA Young Eagles Coordinator, taking over 600 youth and counting for their first free airplane ride, and participating in the Tree of Hope—the aviation community giving toys to hospitals throughout Minnesota each December.  He was an influence in countless lives.  He was a dedicated volunteer for all levels of The Ninety-Nines, International Organization of Women Pilots, and was honored to be the first recipient of the George Palmer Putnam (Amelia Earhart's husband) award.  If he wasn't flying airplanes, he was riding his Harley – he was never without one or more since high school.  He enjoyed life to the fullest, especially after surviving colon cancer twice.
Glen is survived by his wife Elaine; their daughter Carol (Steve) Schleif; grandchildren Kelsey (Joe) Puncochar, Kaiti Clark (friend Steven Bergwall), Matthew Clark (fianceé Lisa Matsuyama) and Ashley (Shawn) Field; great-grandchildren Paisley and Presley (lovingly called P1 & P2) Field; many relatives and countless aviation and community friends around the world.