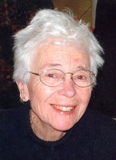 Helen A. Radde
July 31, 2018
Helen Alice Radde passed away on Tuesday, July 31, 2018 at New Perspective Senior Living in Waconia, Minnesota at the age of 96. She was born on June 5, 1922, the 4th of 6 daughters, to Charles and Edna (Ellies) Picker in Morgan, Minnesota.
Helen married Fred W. "Pertz" Radde on September 27, 1941 in Waconia. Together they lived in Watertown for forty years.
Helen was active in helping with the family auctioneering business. In her early years, she enjoyed golfing, fishing and dancing with Pertz. She especially loved being with her family!
Helen was preceded in death by her husband Pertz in 1991; parents and sisters Carol, Hazel, Pearl, June and Jeanne. She is survived by her three sons John (Gloria) Radde, Fred III (Phyllis) Radde and Thomas (Rita) Radde; 7 grandchildren and 12 great grandchildren.
Private Family Services.
Arrangements by the Iten's Watertown Funeral Home.