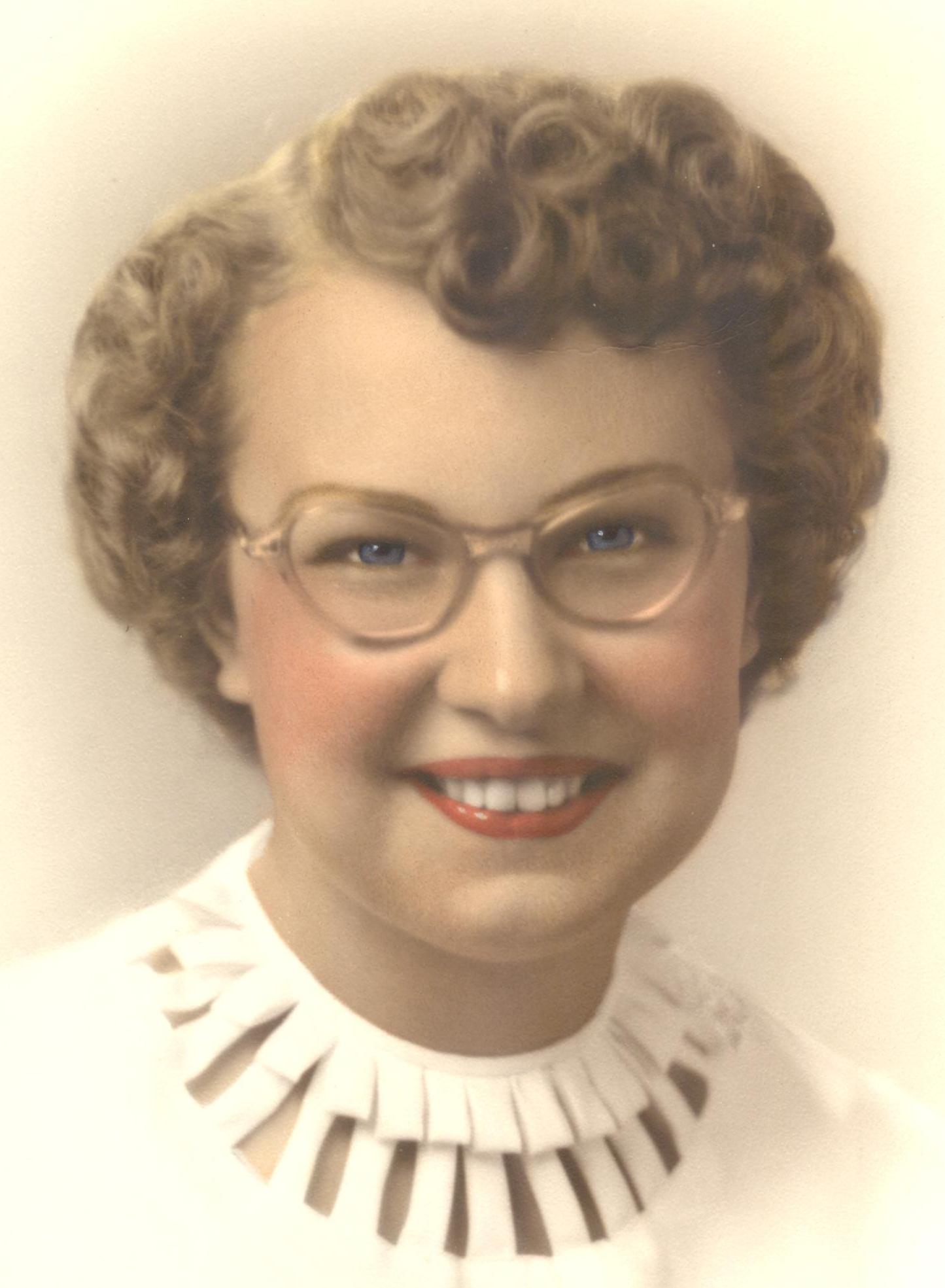 Helen Magnuson
12/28/2012
Helen Mary Magnuson age 82 of Delano passed away on Friday, December 28, 2012.
She was born June 21, 1930 to Alonzo and Mary (Maas) Krotzer in Mound, Minnesota.
Helen was a loving wife, mother, grandmother and great grandmother. She was united in marriage on June 25, 1949 to Warren Oscar Magnuson at Minnetrista Baptist Church in St. Bonifacius, Minnesota. Helen enjoyed making music and playing guitar for the Dick Wanna Bo Band, including the Wagon Wheelers. Helen was employed as a nurse's assistant at the Watertown Hospital, a dental assistant for Dr. Roger Gerloff for many years and eventually the Delano High School. Helen loved to read. She was an active volunteer at the Village Evangelical Free Church and the Delano United Methodist church. Spending time with friends and family were her priority.
Helen was preceded in death by her husband Warren; siblings Alvin Krotzer, Clarence Krotzer, Roy Krotzer, Marva Colburn, Ralph Krotzer, Victor Krotzer; sister-in-law Jeanette Ahlm. She is survived by her children Kathie (Glen) Miller, Lori (Mike) Mathisen, Doug (Rhonda) Magnuson; grandchildren Tricia (Gary) Larson, Rachel (Bryan) Rother, Kristi (Eric) Engelmann, Cole (Kelly) Mathisen, Cody Mathisen, Amanda Magnuson, Madison Magnuson; great grandchildren Jaelyn and Emmarie Rother, Sonny Larson, Ethan and Morgan Engelmann; sister-in-law Carol Krotzer.
Funeral services were held on Saturday, January 5, 2012 at 11:30 a.m. at Delano United Methodist Church. Rev. Kevin Meyer and Pastor Matt Sipe celebrated the services with interment in the Delano Public Cemetery.