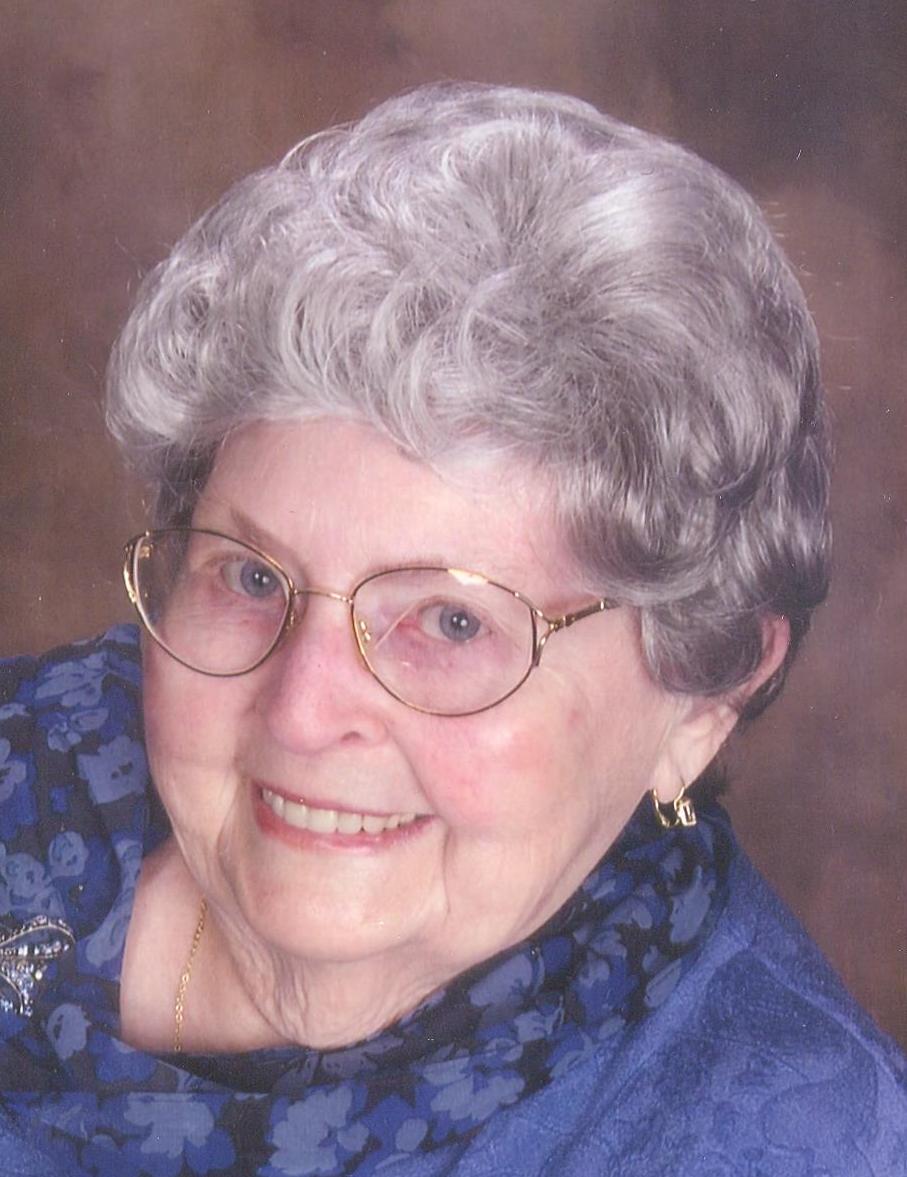 Helen Emma Ramlow (Wigand) age 87 of Waconia, formerly of Rockford,
passed away on Sunday, January 5, 2014. She was born April 24, 1926 in Henderson Township, Minnesota to Herman and Elsie (Bullert) Wigand. She was baptized at the United Church of Christ in Henderson. Helen was confirmed on March 17, 1940 at St. Marks Lutheran Church in New Germany. She was a 1944 graduate of Central High School in Norwood/Young America. Helen married Fred C. Ramlow on October 26, 1946. They were married for 48 years.
Helen was a long-time member and choir member of the United Presbyterian Church in Rockford, an ordained Deacon of the United Presbyterian Church of America, a member of the Senior Citizens in Rockford, a member of Martha's Circle, and a life member of the American Legion Auxillary.
Helen moved to West View Acres in Waconia in 2004 where she performed volunteer work and was also a choir member.
Helen was preceded in death by her parents, husband Fred, and son-in-law Mark Austad.
She is survived by her children Sonja (Jerry) DeWolf, Joyce (Richard) Marcum, Rose (Mike) Splittstozer, Neil (Diane) Ramlow, Mary Austad, Beth (Max) Cook, and Gwen (Wade) Mangan; 23 grandchildren; 27 great grandchildren; brother Allen (Marian) Wigand; sisters Evelyn Schrupp and Lilah Mackenthun; nieces, nephew, and many other relatives and friends.
Funeral Services were held on Saturday, January 11, 2014 at Noon at United Presbyterian Church in Rockford, Minnesota. Interment was in Elmwood Cemetery, Rockford, Minnesota.