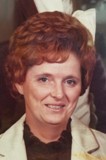 Isabell (Izy) Salonek
January 20, 2020
Isabell Ann Salonek, "Izy" age 78 of Watertown passed away on Monday, January 20, 2020 as the sun began to rise. She was born October 8, 1941 to Anthony and Mary (Horstmann) Fiecke in Howard Lake, Minnesota.
Izy was a loving mother, grandmother, great grandmother, sister, aunt and friend to many. Izy was united in marriage to Marvin T. Salonek on October 15, 1960 at Holy Trinity Catholic Church in Winsted, Minnesota. She possessed an artistic side, crafting, gardening, sewing, crocheting, you name it, Izy was active doing it. She was happiest with a house full of people and a table full of food. She and Marvin enjoyed socializing and going to dances back in the day. She taught most of her grandchildren how to swim and always was quick with her sense of humor and the love of laughter.
Izy was preceded in death by her husband of 50 years Marvin; parents Anthony and Mary Fiecke; brothers and sisters Florian Fiecke, Norbert Fiecke, Phillip Fiecke, Richard Fiecke, Betty Kuras, Helen Zanoth, Rosemary Mallak, baby brother Tony Fiecke, infant sister Mary Fiecke and many sisters-in-law and brothers-in-law.
Izy is survived by her children Kevin Salonek, Connie Theisen, Karen (Gary) Templin, Anna Remer; grandchildren Amy Salonek, Jason (Bethany) Theisen, Anthony Templin, David (Jackie) Theisen, Kristen (Jared) Heldt, Travis Remer, Patrick (Maisie) Theisen, Zac Remer, Breanna (Dane) Virnala, Sophie Remer (fiancé Danial Whitaker); great grandchildren Jacoby Theisen, Calleigh Theisen, Eleanor Heldt, Quinn Theisen, Lydia Heldt, Sydney Theisen, Harris Theisen and Josephine Heldt; siblings Lyd Laxen, Sophie Juncewski, Rosina Jilek, Emma Drahos, Alex Fiecke, JoHanna Jensen and Mary Glampe; as well as many other family members.
Mass of Christian Burial was held at 11 a.m. on Friday, January 24, 2020 at St. Mary of Czestochowa Catholic Church, 1867 95th St SE, Delano, MN with Rev. Peter Hughes as the celebrant. Visitation took place Thursday from 5 to 7 p.m. with a 4:30 p.m. Rosary service and continued Friday from 10 to 11 a.m. prior to the Mass, all at the church. Interment was in the church cemetery.