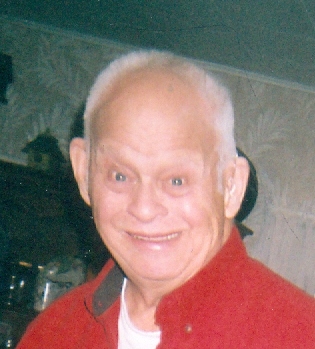 James E. "Jimmy" Kunz
April 16, 2016
James Edward "Jimmy" Kunz, age 86 of Delano, passed away on Saturday, April 16, 2016. He was born on November 20, 1929 in Victoria, Minnesota to Carl and Hulda (Lass) Kunz.
Jimmy was a longtime farmer with his parents in Watertown Township. He later went to work at Tonka Toys and eventually went on to Delano High School as a custodian. He was known for his keen sense of humor. A lot of people called him "Uncle Jimmy". He enjoyed gardening, growing an expansive garden that led to his running of a fruit and vegetable stand in Mound, Minnesota for many years. He was known for growing the best carrots and tomatoes. He was a longtime member of Mt. Olive Lutheran Church in Delano, Minnesota.
Jimmy was preceded in death by his parents and a brother Curtis. He is survived by sisters Wanda "Sissy" Petersen and Betty (Floyd) Kuntz; sister-in-law LaVonne Kunz; godchild David Kuntz; as well as many nieces and nephews.
Funeral services were held at 11 a.m. Wednesday, April 20, 2016 at Mt. Olive Lutheran Church in Delano. Visitation was Tuesday 5-8 p.m. at the Iten Funeral Home in Delano. Visitation continued 10-11 a.m. Wednesday at the church prior to services.