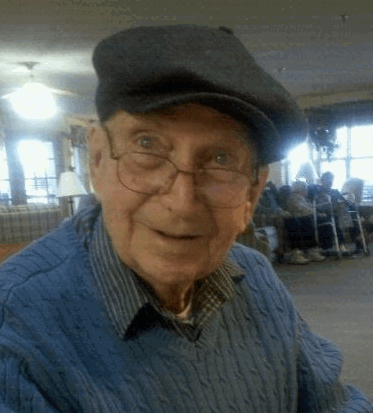 James Gothmann
11/10/2014
James George Gothmann age 92 of the Lighthouse of Mahtomedi, formally of Watertown, died on Monday, November 10, 2014. He was born November 3, 1922 to Matthew and Helen (Campbell) Gothmann of St. Bonifacius, Minnesota.
James was a loving husband and father. James served his country as part of the Navy Seabees on Iwo Jima during WW2. He was preceded in death by his parents, wife Verna, son Richard, sisters Lucille, Mary, Bernice and brother John. He is survived by daughters Irene Wallrich, Bonnie Gothmann (Jerry Marymont) and Renee Gothmann.
Private Interment will be Thursday November 13, at the Immaculate Conception Cemetery in Watertown, MN.
Memorial gathering will be held Thursday, November 13, at Iten"s Watertown Funeral Home from 5-7 pm with a memorial service at 7 p.m.