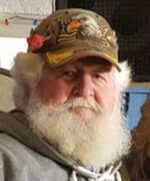 James R. Osell
March 14, 2023
James Richard Osell, "Jim" "Santa", age 79 of Watertown, passed away on Tuesday, March 14, 2023. He was born on June 2, 1943, in Minneapolis, Minnesota to Eleanor (Peterson) and John Osell.
Jim grew up in Mound. He enlisted in the US Navy and served until honorable discharge in 1965. He was known as Santa in the area. He was an avid coin collector and enjoyed spending time with friends.
Jim was preceded in death by his parents. He is survived by his children Tonja (Abe) Springer-Degala, Jade (Bob) Weeda, James Osell, Justin Osell; siblings Don Osell, Sally (Bruce) Cameron, Ginger Gilbertson; and longtime friend Roger Brown.
Jim will be missed by many friends.
A service of remembrance will occur at a later date. He will be buried at Fort Snelling National Cemetery in Minneapolis, Minnesota.