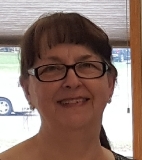 Janice F. Mulligan
April 15, 2020
Janice Faye Mulligan, age 71 of Brooklyn Park, formerly of Delano passed away on Thursday, April 16, 2020. She was born June 29, 1948 to George and Margaret (Spieker) Hisken in George, Iowa.
Janice was a loving mother and grandmother. She loved to watch the birds at her bird feeder. The outdoors held a special place in her heart. One of her favorite hobbies was working; never wanting to be idle.
Janice was preceded in death by her parents George and Margaret Hisken; and a sister Sandra Young. She is survived by her children Chris Mulligan, Laura (Greg) Hausladen, Sarah (Tim) Stoeger; grandson Dylan Dority; significant other Rex True.
Due to CoVid 19 services are pending at this time.