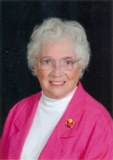 Jeanne A. Painschab
December 10, 2018
Jeanne A. Painschab, age 93 of Waverly, passed away Monday, December 10, 2018 at Haven Homes in Maple Plain surrounded by her family. She was born on September 19, 1925 in Waverly to Charles and Adelaide (Claessens) Reardon.
Jeanne married Herman Painschab on February 27, 1946. Raising her family was a priority. She also enjoyed gardening, making jelly, listening to music, reading and bird watching.
Jeanne was preceded in death by her husband Herman, son Dennis, grandson Jason Paquette, parents and siblings Dennis, Robert, Joseph, Teresa Zeleny and Anita Reardon Ostman. She is survived by her children Tim (ex-wife Donna), Tom (Cheryl), Rita (Gary) Streich, Virginia (Leo) Paquette, Terry (Joan), Ted (Judy), Don (Tiya), Lee (Jodi) and Patrick (Elizabeth); daughter-in-law Ann; 24 grandchildren; 26 great grandchildren; siblings Harold, Mary Klingelhoets and Bernadette Reardon.
A Memorial Service was held at 10:30 AM on Monday, December 17, 2018 at the Church of St. Mary in Waverly. A Gathering of family and friends was on Sunday from 4-8 PM with a 7:30 PM Prayer service and continued Monday 9:30-10:15 AM, prior to the Mass, all in the Parish Center of the Church of St. Mary. Inurnment was in the church cemetery. In lieu of flowers, memorials are preferred.