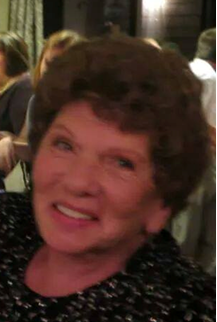 Joann Laura Hoppe age 79 of Twin Knolls community park in Mesa, Arizona, formerly of Greenfied, Minnesota and Victor, Montana passed away on July 9, 2014 at the family cabin in Chetek, Wisconsin. Joann was born on November 9, 1934 to Delbert and Edna (Vergin) Loeffler in Buffalo, Minnesota.
Joann was baptized and confirmed at Salem Lutheran Church in Greenfield, Minnesota.
She was united in marriage to Jack Hoppe on August 15, 1952 in Gardiner, Montana.
Joann loved to spend time with her family. She had a passion for sewing, cooking and gardening. During her work career, she was employed as a manager, truck driver and CNA. Joann was a devout Christian who felt stongly about educating the youth.
Joann was preceded in death by her husband Jack; brothers Myron Loeffler and James Loeffler; brother-in-law and sisters-in-law Donna Mae Loeffler, Jean Foster and Wayne and Pat Hoppe.
She is survived by her children: Walter Hoppe of Minnesota, Jackie and Kenny Nielsen of Minnesota, Mike and Roxy Hoppe of Minnesota, Carrie and John Steibrenner of Idaho; grandchildren: Martha (Levi) Jones, Paul Hoppe, Kelly Nielsen Hodge, Joshua (Johanna) Nielsen, Kurt (Hannah) Nielsen, Joseph (Kelli) Nielsen, Chad (Jaclyn) Hoppe, Christopher (Tasha) Hoppe, Craig (Crystal) Hoppe, Chantelle (Eric) Geiseke, Courtney Hoppe, Hans Steinbrenner, Tarah Steinbrenner, Mark Steinbrenner; 27 great grandchildren; sister Dianna (Butch) Meyer; brother Wayne (Gail) Loeffler; as well as many nieces, nephews, cousins and friends.
Memorial services were held on Sunday, July 13, 2014 at Mt. Olive Lutheran Church in Delano, Minnesota at 3 p.m.