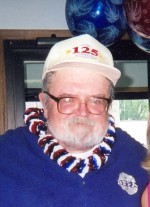 John Cosgrove
October 3, 2018
John Charles Cosgrove was born at Fairview Hospital in Minneapolis, Minnesota on February 4, 1940, the son of Isabel Ogle Cosgrove and Peter Arthur Cosgrove. John grew up in Waverly, Minnesota where he attended St. Mary's grade school and St. Mary's High School, graduating in 1958, as the class valedictorian.
John attended both the University of St. Thomas and the University of Minnesota, graduating with a degree in mathematics. He later went onto teach at both institutions. At the age of 28, he was an instructor in Data Processing at the State University of New York, SUNY, Agricultural and Technical College, Cobleskill, NY, 1968 At age 40, John was an instructor in Data Base Management Systems in Boeing Education and Training, Boeing Computer Services, BCS, Tukwila, WA, 1980.
Over the years, John taught courses for CDC, BCS in operating systems and Data Base Management Systems. In 1978, John was invited to lecture on Data Base management systems at LANL, Los Alamos National Labs as a visiting scientist. His career spanned 32 years involving teaching and consulting in the computer field, starting at Univac in 1966 and ending in Lawson, in 1998. John worked for the University of Minnesota Computer Center (UCC), Minneapolis Public Housing Authority (MPHA), Univac, Control Data Corporation (CDC), Boeing Computer Services (BCS) and Lawson Software, Augsburg College.
John helped many who suffered with chemical abuse. He was preceded in death by his parents Peter and Isabel (Ogle) Cosgrove. John is survived by his cousins and friends.
Memorial Mass of Christian Burial was held at 11 a.m. on Monday, Oct. 8, 2018 at 11 a.m. at Church of St. Mary in Waverly, Minnesota. Gathering of family and friends took place from 10 to 10:45 a.m. on Monday in the St. Mary's Parish Center in Waverly, Minnesota.