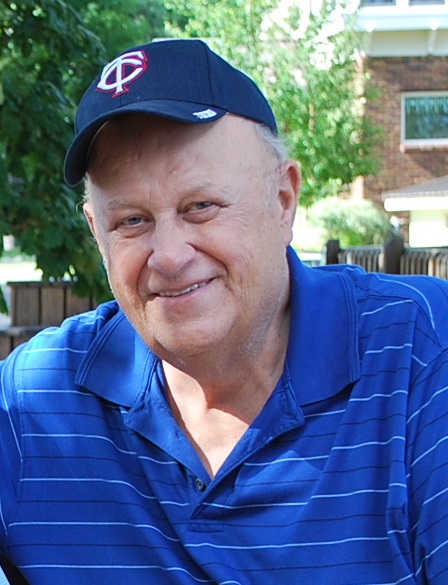 Jon S Brouwer, 70, of New London, formerly of Delano, passed away on Wednesday, January 29, with family and friends by his side. Funeral services were held at Delano Evangelical Free Church on Saturday, February 1, 2014.
Jon was born May 1, 1943 in Montevideo to George and Anna (Backer) Brouwer.
He was baptized and made his public profession of faith in the Bunde Christian Reformed Church near Clara City, MN. He attended school at Central Minnesota Christian School in Prinsburg, MN
He enlisted in the US Army Reserves while he started his career in construction working for Berghuis Construction of Prinsburg, MN. He was then Self Employed with Delano Excavating/Delano Leasing, Inc. for 14 years. Jon then continued his career as a crane operator, which he retired from in 2005.
He was united in marriage to Laurie Kulset at the Evangelical Covenant Church in New London on December 11, 1964. To this union 4 sons were born. They made their home in Delano for over 40 years. They retired to the Kulset homestead and where they built their retirement home.
Jon is survived by his wife, Laurie. Sons: James (Bridget) of Montrose, Paul(Gina) of Montrose, Steven (Kelly) of Waverly and Mark(Miranda) of Delano and eight grandchildren, (Jacob, Kiley, Lauren, Shelby, Joanna, Jon, Henry and Charlotte), Sister, Lorna (Marvin) Glesne of Willmar Mother- in -law, Arlette Kulset Dilley and Laurie's siblings Sam Kulset, Marilyn Holtkamp, Joan Kulset, David (Penny)Kulset, Gary (Cheryl)Kulset, Diane Wosmek (Bob Matson),
Linda (Jim) Radabaugh, James (Judy) Kulset and many nephews and nieces.
He was preceded in death by his parents, George & Anna Brouwer, grandparents, father-in-laws Carl Kulset and Lawrence Dilley, sister-in-law Karen Cookson.
In lieu of flowers, donations may be made to Joyful Heart Preschool in Delano, MN.