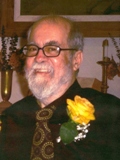 Jon F. Warta
January 11, 2019
Jon Frank Warta was born August 7, 1942 at Meeker County Memorial Hospital in Litchfield, MN. He graduated from Litchfield High School in 1960 and from St. Cloud State University in 1964 with a teaching degree in all math and science, grades 9 thru 12. He taught for 44 years: 1 year at Archbishop Murray, Maplewood, MN; 3 years at East Los Angeles, CA; 2 years at Annandale, MN where he was Teacher of the Year; and the last 38 at Delano, MN retiring in 2008. While in California, he attended Long Beach State University working on a Master's Degree in Physics. When he returned to Minnesota, he got his Master's Degree in Education at St. Cloud State University.
Jon had a passion for playing table tennis, puzzles of all kinds and programming in Excel.
Jon was preceded in death by his parents, Floyd and Edna Warta; in-laws Troy and Delores Bengtson; and sister-in-law Diane Bengtson. He is survived by his wife of 54 years, Fay; sister Linda Warta; brothers-in-law and sisters-in-law Ron (Viola) Bengtson, Richard (Sharon) Bengtson, Doris (Wyman) Nepsund, Ray Bengtson, Dorothy Bengtson, Tony (Deb) Bengtson and many nieces, nephews and families.
Memorial Service was held at 11 AM on Saturday, January 26, 2019 at the Delano United Methodist Church. A gathering of family and friends was on Saturday, from 9-11 AM prior to the service, at the church. Inurnment at a later date will be at the Watertown Public Cemetery.