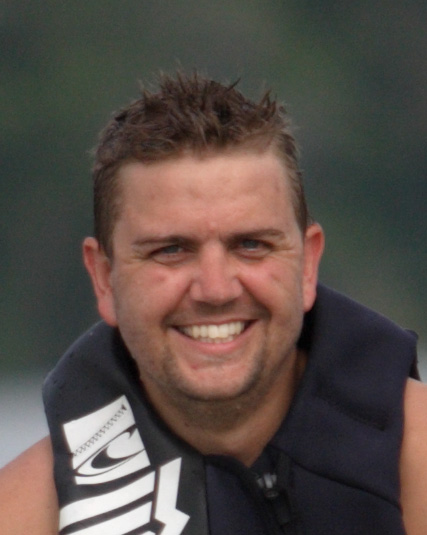 Justin William Mills, age 33 of Minnetrista passed away peacefully surrounded by his family after a valiant two year battle with Germ cell cancer on 5/13/15. He is survived by the two loves of his life, his wife, Danielle, and their daughter Charlotte age 2. Parents Bill(Lisa)Mills, Terri(Scott)Harris, sister Missi(Andy)McKown, stepsiblings Kristin (Dustin) Abanto and Ryan Harris, In-laws Mike(Julie)Guldberg, sister-in-law Whitney(Alfredo)Arce, brother-in-law Jordan Guldberg and niece Skylar Guldberg. Many Grandparents, Aunts, Uncles, cousins and friends. Preceded in death by his Grandparents Bob & Jo Haislet and Uncle TJ Haislet.
Justin lived his life to the fullest every day. His passion for motorcycle racing, whether on pavement or ice, water sports, and anything with a motor was legendary. Justin made friends with everyone he met and will be remembered for his zeal for a well-timed movie quote, his love of cheeseburgers, his vast knowledge of all things pop-culture, and keeping everyone laughing with his jokes, but most importantly Justin taught us to love without limits.
Justin's positive outlook on life was not dissuaded by the challenges he fought the last two years. His faith in Jesus was an inspiration to many, even those that had never actually met him.
Memorial Service was held Saturday 5/23 at River Valley Church, 5595 Westwood Ave, Minnetrista at 11am with gathering starting at 10am.
In lieu of flowers memorials preferred to the family.