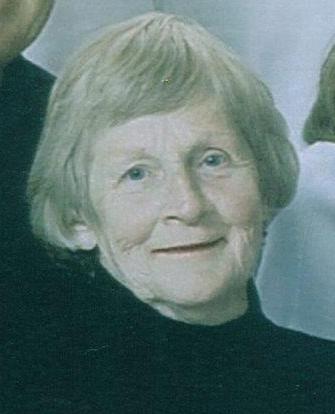 Kathleen Oeffling
6/29/2013
Kathleen A. Oeffling, "Katie" age 79 of Loretto passed away Saturday, June 29. She was born December 20, 1933 to Patrick and Agnes (Brady) Donahue in Minneapolis, Minnesota.
Katie is survived by her loving husband of 50 years: Nick; children: Robert (Julie) Oeffling, Michelle Oeffling, Mike Oeffling (Dawn Marsh special friend), Kyle Oeffling, Amy (Tony) Godlewski. 7 grandchildren: Anna (John) Patnode, Ashley Oeffling (fiance Christopher Weimelt), Abby Oeffling, Matthew and Mitchell Oeffling, Louis and Julian Godlewski; 4 great grandchildren: Lydia, Caroline, Travis and Claire Patnode.
Sisters: MaryLou (Virgil) Weber, Joanne Scherber, Eleanor Zachman and Patricia Etzel.
Katie was preceded in death by her parents Pat and Agnes Donahue.
We would like to express a special thank you to the Ridgeview Home Care and Hospice for the special care that they gave throughout Katie's passing.
Mass of Christian Burial was held on Wednesday, July 3, 2013 at 11 a.m. at Ss. Peter and Paul Catholic Church in Loretto, Minnesota. Rev. John Gallas celebrated the Mass with interment in the church cemetery.