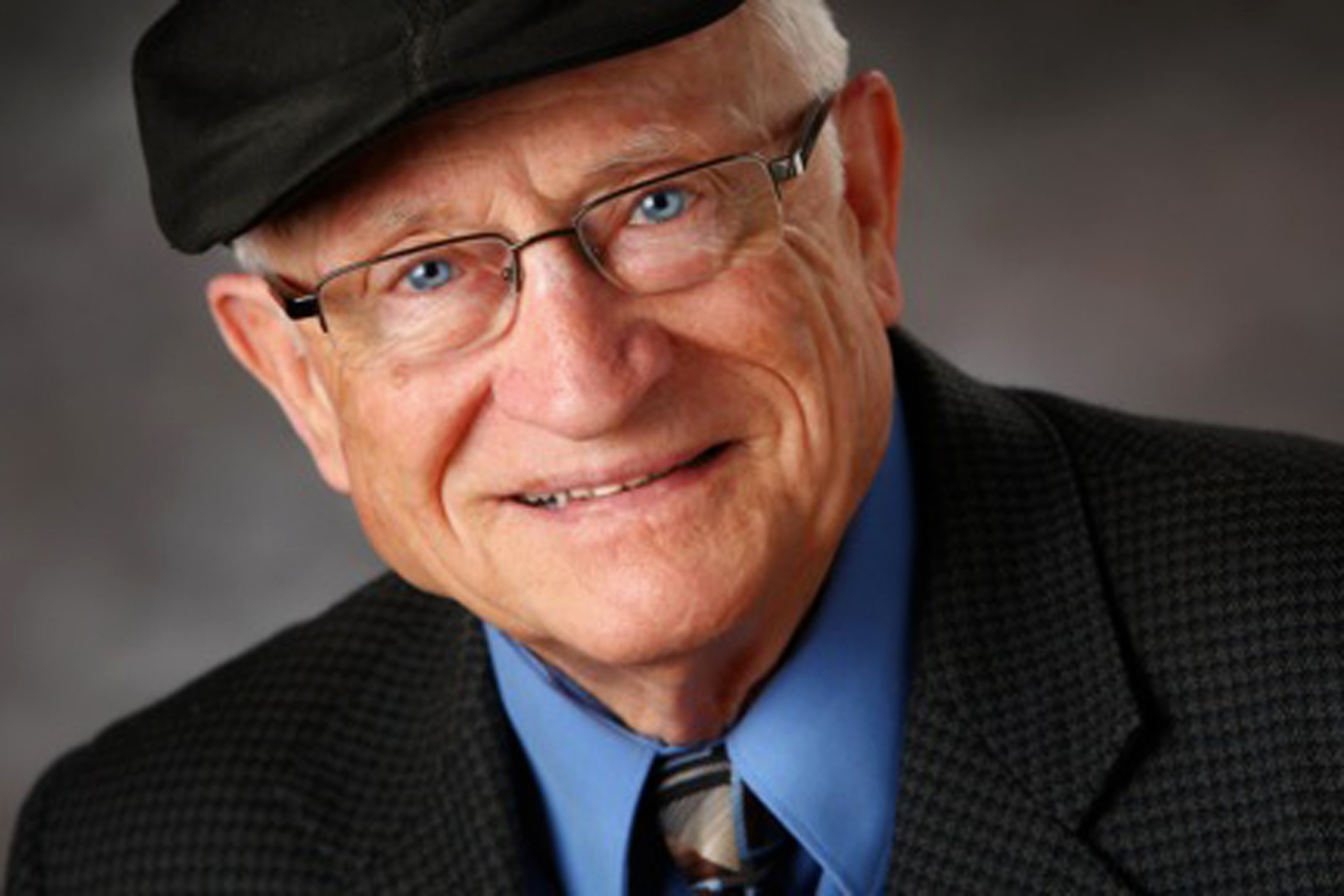 Kenneth McDonald
10/4/2012
Kenneth James "KJ" McDonald was born November 28, 1930 in Watertown Minnesota. He passed away peacefully with his loving family at his home in Watertown Thursday October 4, 2012. He was married to Barbara Kleschult McDonald for 54 years. The union was blessed with 9 children two already in heaven, 11 grandchildren and 2 great grandchildren.
KJ served God, family, community and country for the past 60 years and served in many ways. KJ's decades of public service go far beyond the local community. Politically, he served as Mayor of Watertown from 1976-77. He served seven terms in the Minnesota House of Representatives from 1977-91. KJ again served as Mayor of Watertown from 2005- present.
KJ"s lifetime of service began as a Photo Intelligence Specialist and Combat Aerial Photographer in the U.S. Air Force during the Korean War. He later went on to a career as a professional photographer opening his own studio in Watertown. KJ has been a member of American Legion Post 121 for more than 50 years, serving as Post Adjutant and organizing the city's annual Memorial Day Service for more than five decades. He's been an active member of the Lions since 1973 and one of the charter members of the Tri-County Toastmasters for 41 years.
KJ was loved by many, his charming wit, enticing personality, many jokes and stories made him unique. His ability to capture hundreds of family and community events through his photos and movies will last forever and enjoyed by all!
KJ"s preceded in death by his parents KF and Margaret McDonald, siblings Patsy, Ewen, Ed. Joe, Dorothy and Flip. Survived by siblings Margaret, Sr. Rita, Sr. Kate, Sr. Bridget and Sr. Jane, his wife Barbara, children Mary (Leland), Anne, Frank (Jenny), Kenneth (Patricia), Joe (Rachel), Peter (Tracy) and Susan. Grandchildren Luke, Molly, Melissa, Matthew, Andrew, Alex, Jacob, Aiden, Miranda, Morgan and Patriot. Great grandchildren Olivia and Teagen.
Mass of Christian Burial was held Saturday October 13, 2012 11:00 AM at Immaculate Conception Catholic Church in Watertown, MN. Interment with military honors was in the church cemetery.