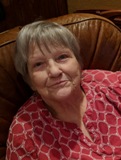 LaVelle Mona Dick
March 16, 2020
LaVelle Mona Dick, age 79 of Monticello, passed away on Monday, March 16, 2020 at the Maple Grove Hospital. She was born on March 18, 1940 in Verona, North Dakota to Oscar and Goldea (Weisenhunter) Qualley.
LaVelle was united in marriage to Gordon Clair Dick on May 29, 1959 in Webster, South Dakota. She enjoyed spending time with her family and shih tzus.
LaVelle was preceded in death by a son Steven; her parents and siblings. She is survived by her husband of 61 years, Gordon; children Kevin, Ron (Heather), Stacy (Sean) Gebeke and Julie; 8 grandchildren Jennifer (Chad) Vliem, Ashlee, Katelyn, Travis, Jacob, Samuel, Larry and Goldie; 1 great granddaughter Cora Vliem; sister Doreen Else; as well as many other relatives and friends.
A Celebration of Life will be held at a later date.