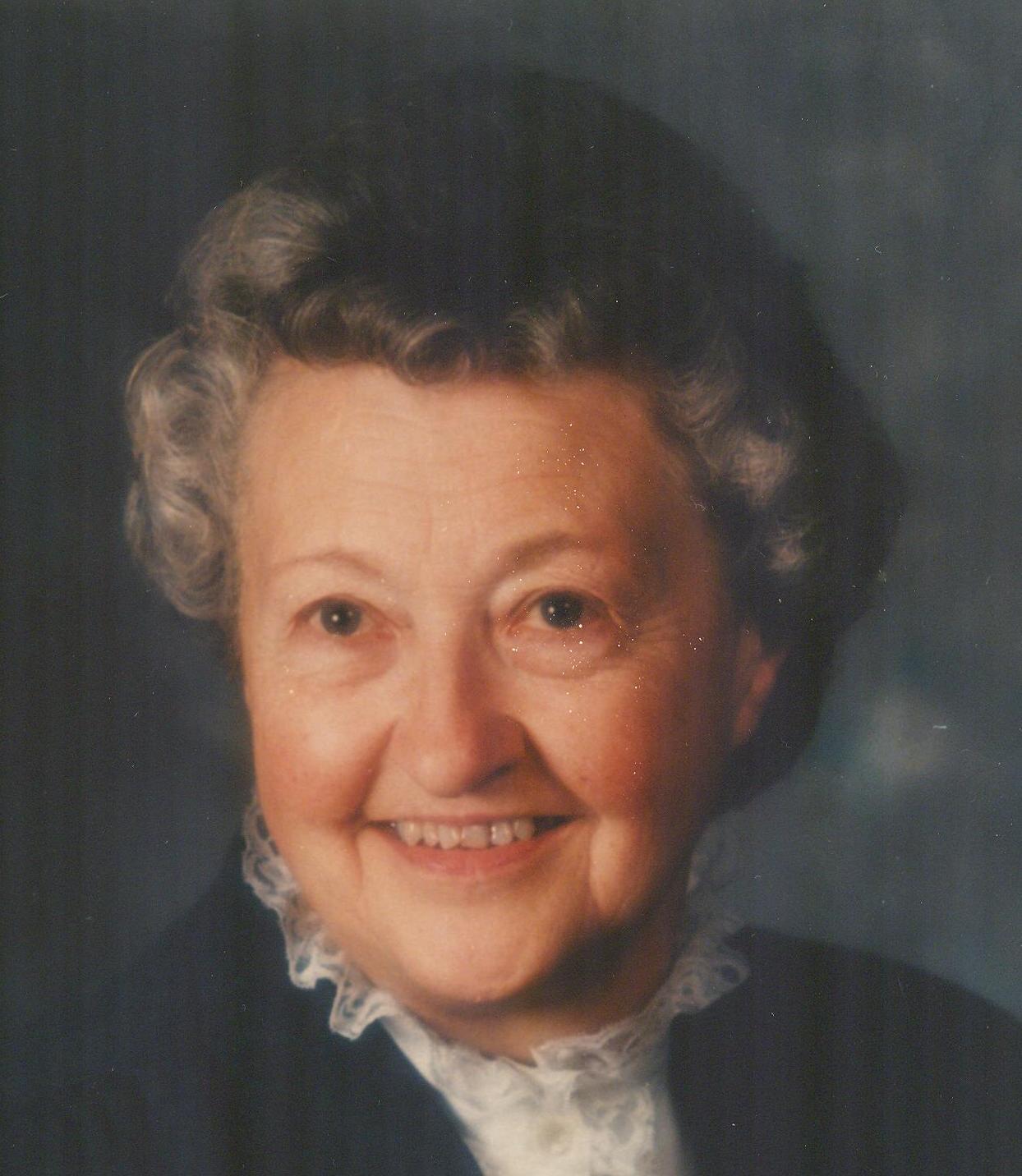 Leona Esther Foede, "Toots" age 94 of Montrose, Minnesota died on January 14, 2014 at Mercy Hospital in Coon Rapids, Minnesota. She was born October 26, 1919 to Leo and Hattie (Horsch) Zabel in Delano, Minnesota. On June 4, 1941 Leona was united in marriage to George E. Foede in Montrose, Minnesota where they farmed until they moved into Montrose on October 25, 1971.
Leona was a generous soul. She enjoyed crocheting, quilting and crafting, so as to share her hobbies through gifts to friends and family. She liked to attend craft shows, and any proceeds made, were always donated to charity. Leona enjoyed spending time in her garden, tending the many flowers and enjoying the various bird lives that benefited from her labors. Leona always appreciated anything that was done for her.
Leona was preceded in death by her husband George, her parents Leo and Hattie Zabel; an infant daughter and her brothers Edmund, Kermit, Everett and Reuben. She is survived by her children George D. (Karen) Foede, Gary E. (Bonnie) Foede; grandchildren Beth (Jeff) Werkman, Paula Foede (Brian) Lerbakken, Troy (Tracey) Foede, Mark (Jennifer) Foede, Ann (Daniel) Wigton; great grandchildren Amanda and Ellen Lerbakken, Zachary, Nicholas, Benjamin, Gabrielle, Ethan, Alisabeth, Dylan, Reese and Kamea Foede, Rachel Werkman and Isaiah Wigton; as well as other relatives and friends.
Funeral services were held on Friday, January 17, 2014 at 1 p.m. at St. Paul United Church of Christ in Delano, Minnesota. Interment will be in the church cemetery.